Windows 7 Home Premium 32/64 Bit KEY
WINDOWS 7 Home Premium 32 bit 64 bit KEY
Shipping within

Immadiately

Shipping price

0

The Availability Of

High availability

9663

Pcs.
| | |
| --- | --- |
| The bar code | |
| EAN | 885370719703 |
VAT invoice: We do not issue
WINDOWS 7 Home Premium 32 bit 64 bit KEY
Windows 7 is one of the most successful and best-selling operating systems of all time, still running on at least 100 million devices as of 2021. Even though no longer supported by Microsoft, Windows 7 Home Premium is still a great product, giving users access to plenty of innovative features that were previously unavailable in Windows XP and Vista.
Buying a Windows 7 Home Premium licence keywill give you access to the full version of the operating system, with all the benefits and a choice between the 32 and 64-bit versions at a fraction of the retail price. The system is available in all language versions, with a perpetual licence that will never expire unexpectedly.
✔️ ONLINE Activation - Just use the key and it's ready! In some cases, phone activation via a browser (No Ringing) may be required.
✔️ Windows 7 Home Premium activation key for 32 and 64bit versions.
✔️ You can be sure of purchasing the original license that will not expire unexpectedly!
✔️ Possibility of reusing the key on the same computer, e.g. after reinstalling the system.
✔️ Original and perpetual license.
✔️ Language version: any
✔️ Downloading the official Microsoft system (Microsoft does not provide the system download on the official website from January 14, 2020) .
✔️ After the purchase, you get: a key in the form of 25 alphanumeric characters, an electronic license without a physical carrier and a sticker with the instructions and a link to download the system from the official website.
Is Windows 7 still supported?
Unfortunately, Microsoft ended support for Windows 7 in January 2020, so while you can still continue using the operating system, you won't receive any more updates. This includes vital security updates meant to protect your system from malware and viruses from the web. Browsing the Internet on Windows 7 can be dangerous, unless you take the proper precautions to safeguard yourself from the threats.
The first step to using your Windows 7 Home Premiumpurchase safely is installing an antivirus. There are many options to choose from, and the choice mostly boils down to preference. You can go with a free antivirus, or choose a paid software if you want to be extra sure you're getting the best security package. You should also always keep your browser updated - don't use the built-in Internet Explorer, as it is not safe anymore.
Is Windows 7 still worth it?
When it comes to the number of users, Windows 7ranks among the top operating systems of all time. Even though Windows 10 is now much more widely used, and Windows 11 has been already released, many individual users and companies are still using Windows 7 Home. Since the operating system is no longer officially supported by Microsoft since January 2020, you'll have to use some additional software to provide security - but the system can still be used just like it used to.
Many users have fond memories of Windows 7. It was the first excellent operating system from Windows since Windows XP, which everyone was waiting for after the failure that Windows Vista was. There is also the matter of minimum requirements, which are much lower in Windows 7 than in Windows 10. If you're using older hardware and Windows 10 and later are creating issues or won't run at all, Windows 7 is a great choice instead.
Even though it has many limitations and not as many features as newer iterations of Windows, Windows 7 is a lightweight and great-performing system. Some people might even prefer Windows 7 Home Premium to newer Windows versions, since many old applications and games will no longer run on Windows 10 and later, while Windows 7 still handles them just fine. If you're trying to play a game from your childhood, but it won't work on Windows 10, using Windows 7 should be your next step.
Top 3 features of Windows 7
Now, let's take a closer look at what exactly made Windows 7 such a good product:
#1 A range of editions available
Windows 7 Starter

- only available in 32-bit and doesn't include the Aero theme. Only supports up to 2 GB of RAM.

Windows 7 Home Basic

- available in both 32-bit and 64-bit, with support for up to 8 GB of RAM.

Windows 7 Home Premium

- contains some additional home market features, like Windows Media Center, Windows Aero, and multitouch support.

Windows 7 Professional

- Windows Server functionality, support for up to 192 GB of RAM, Encrypting File System, Presentation Mode, and more

Windows 7 Enterprise

- Additional solutions for businesses, including Multilingual User Interface support, BitLocker Drive Encryption, and UNIX application support.

Windows 7 Ultimate

- All of the Enterprise edition features, are available to home users.
#2 New Aero interface
While the foundation of the GUI of Windows 7 is the same as in Windows Vista, the Aero theme received plenty of updates and extensions, with customizable windows, backgrounds, icons, mouse cursors, sounds, and more. Users can create their own Aero themes and share them online as well.
#3 The new taskbar
The brand new Windows Taskbar was revolutionized from the ground up, now rendered as an Aero element. Each application is displayed as an icon on the taskbar, with the ability to hover over the application to see a preview of the window.
As with most versions of Windows, there are a number of Windows 7 versions that you can choose from, depending on your needs:
Windows 7 cannot be updated due to lack of support from Microsoft.
The key activates only the original system (the key will not work on a non-original system) .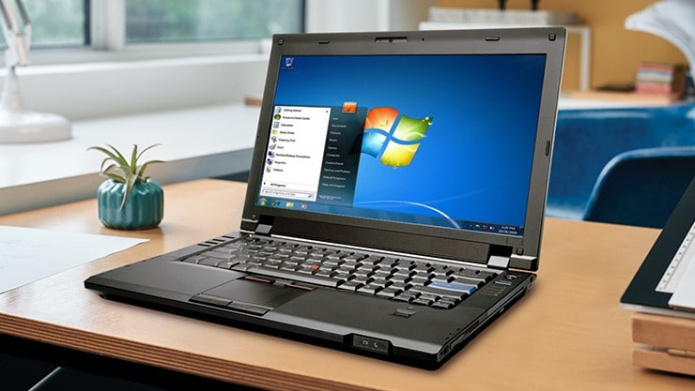 The key will not work for Windows 7 Home Premium with the letter N.
A USB flash drive (Minimum 4 GB) or DVD is required to create the system media.

Required for system installation:

- 1 GB RAM for 32-bit or 2 GB RAM for 64-bit.
- 20 GB of free disk space.
- 64 bit processor clocked at 1 GHz.
Alternative download:
64 bit:
32 bit:
Media creation program:
We do not issue an invoice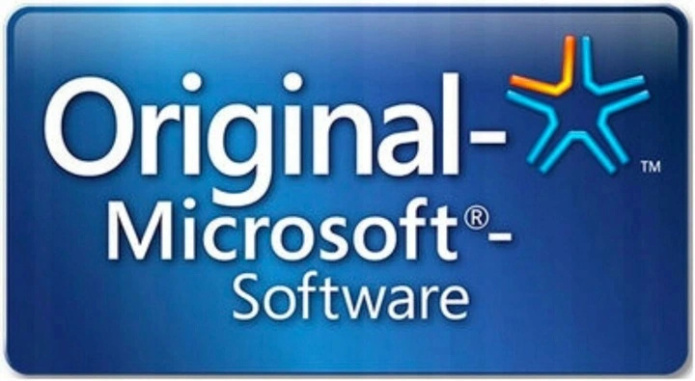 Automatic shipment

Immediate shipping of products to your email address!

Safe shopping

We guarantee safe shopping in our store!

The highest quality products!

You get the highest quality at a reasonable price!

Positive store reviews!

Join the group of satisfied customers!
Safe shopping

We guarantee safe shopping in our store!
The highest quality products!

You get the highest quality at a reasonable price!

Positive store reviews!

Join the group of satisfied customers!
Positive store reviews!

Join the group of satisfied customers!