Windows 7 Pro / Professional 32/64 Bit KEY
WINDOWS 7 Pro 32 bit 64 bit KEY
Shipping within

Immadiately

Shipping price

0

The Availability Of

High availability

9529

Pcs.
| | |
| --- | --- |
| The bar code | |
| EAN | 885370720570 |
VAT invoice: We do not issue
WINDOWS 7 PRO / PROFESSIONAL 32/64-BIT KEY
Just because a piece of software is more than 10 years old doesn't necessarily mean it's fully obsolete and no longer of use. Windows 7 Professionalis a great example of this, being one of the most popular operating systems of all time, with more than 100 millionactive users in the UK and worldwide to this day. What made the classic OS so popular at the time, and what makes people still use it today?
If you're looking for the best deals on Windows 7 systems, you've come to the right place. At Key-Soft.co.uk, you'll find Windows 7 Professional licence keysat the lowest prices - only a fraction of what the retail price of modern operating systems is.
✔️ ONLINE Activation - Just use the key and it's ready! In some cases, phone activation via a browser (No Ringing) may be required.
✔️ Windows 7 Professional / Pro activation key for 32 and 64bit versions.
✔️ You can be sure of purchasing the original license that will not expire unexpectedly!
✔️ Possibility of reusing the key on the same computer, e.g. after reinstalling the system.
✔️ Original and perpetual license.
✔️ Language version: any
✔️ Downloading the official Microsoft system (Microsoft does not provide the system download on the official website from January 14, 2020) .
✔️ After the purchase, you get: a key in the form of 25 alphanumeric characters, an electronic license without a physical carrier and a sticker with the instructions and a link to download the system from the official website.
Who is Windows 7 for?
Even though Windows 7is 13 years old in 2022, it's still used and loved by many. After the fiasco that was Windows Vista and a failed Windows 8 right after it, Windows 7 settled in the hearts of Windows users as one of the best operating systems of all time. In fact, after those who bought an upgrade to Windows 8 were severely disappointed with what they received, many of them downgraded back to Windows 7, simply because it was a much better system.
Windows 7 is the first Microsoft system to support more than 8 GB of RAM for home users (previously only available for Enterprise editions) with its Ultimate edition. In contrast to Windows 8 and Vista, Windows 7 features amazing compatibility with applications created for Windows XP and older operating systems. Many tools and games that people were used to suddenly stopped working on Vista, but Windows 7 introduced compatibility improvements and an additional XP Mode for applications that don't work with Windows 7 out of the box.
If you're running older hardware or simply want to feel the nostalgia of Windows 7 yet again, you can do so with a cheap Windows 7 Professional 32-bit or 64-bit key.
Is Windows 7 still safe to use in 2022?
Take into consideration that official support for Windows 7 ended in January 2020. As such, there have been more than two years of no new updates, including important security fixes. As such, it may not be safe to browse the internet using Windows 7 without a third-party cybersecurity solution, since many threats that would be immediately blocked on Windows 10 could cause serious harm to Windows 7.
To stay safe while using Windows 7 Professional in 2022, make sure you're using reliable antivirus and anti-malware software. Also, don't bother using the old Internet Explorer 8 that comes with Windows 7 - it's old and unsafe as it is right now. Instead, switch to a modern browser like Google Chrome or Firefox with up-to-date security measures. It's also recommended to download an AdBlock plugin for your browser, since many viruses and other malicious software could hide as simple advertisements on the Internet.
What's special in Windows 7 Professional Edition?
Originally targeted towards small and medium businesses, Windows 7 Professional Editionis an advanced edition of Windows 7, with many new features that weren't otherwise present in Windows 7 Home Premium and more basic versions. It includes all the features and improvements that Windows 7 Home Premiumintroduced and more - including the ability to use a Windows Server domain. Home versions of Windows 7 also supported only up to 16 GB of RAM, while Professional introduced support up to 192 GB of RAM - much more than even modern PCs require.
Windows 7 Professional can also be operated as a Remote Desktop, allowing users to access system functions using a remote computer or a virtual machine over a network. It is also the first edition to include the famous XP Mode, allowing Windows 7 to create a virtual machine of Windows XP Professional with Service Pack 3 for running legacy applications. Using the XP Mode, users still retain access to modern conveniences like the Aero theme and new Taskbar, but can run 16-bit and other old-school applications without issues. Unfortunately, the feature is no longer available on Windows 8 and older.
Windows 7 cannot be updated due to lack of support from Microsoft.
The key activates only the original system (the key will not work on a non-original system) .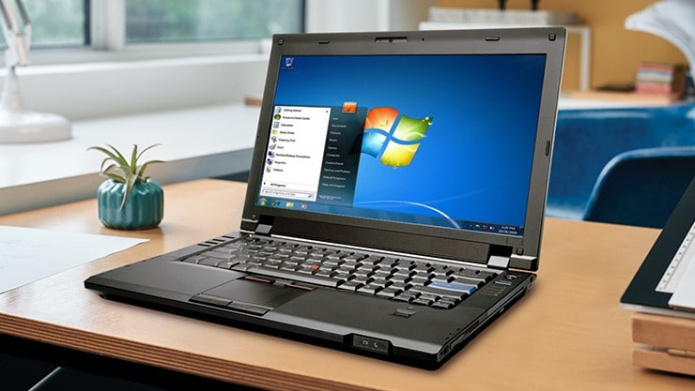 The key will not work for Windows 7 Pro with the letter N.
A USB flash drive (Minimum 4 GB) or DVD is required to create the system media.

Required for system installation:

- 1 GB RAM for 32-bit or 2 GB RAM for 64-bit.
- 20 GB of free disk space.
- 64 bit processor clocked at 1 GHz.
Alternative download:
64 bit:
32 bit:
Media creation program:
We do not issue an invoice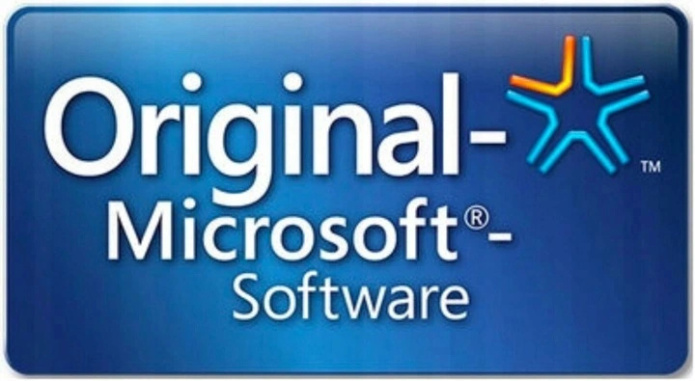 Automatic shipment

Immediate shipping of products to your email address!

Safe shopping

We guarantee safe shopping in our store!

The highest quality products!

You get the highest quality at a reasonable price!

Positive store reviews!

Join the group of satisfied customers!
Safe shopping

We guarantee safe shopping in our store!
The highest quality products!

You get the highest quality at a reasonable price!

Positive store reviews!

Join the group of satisfied customers!
Positive store reviews!

Join the group of satisfied customers!