Windows 8.1 Pro / Professional 32/64 Bit KEY
WINDOWS 8.1 Pro 32 bit 64 bit KEY
Shipping within

Immadiately

Shipping price

0

The Availability Of

High availability

9863

Pcs.
| | |
| --- | --- |
| The bar code | |
| EAN | 885370653205 |
VAT invoice: We do not issue
WINDOWS 8.1 PRO / PROFESSIONAL 32/64-BIT KEY
Windows 8 wasn't a big success, lacking many features that users wanted and bringing intrusive additions that were difficult to turn off that most people didn't enjoy. With Windows 8.1, Microsoft hoped to improve the system, making it run faster, adding many desired features, and tuning the intrusive parts of the system a bit. While nowhere near as popular as Windows 10, Windows 8.1 still has many loyal followers - but how good is the system in 2022?
At Key-Soft.co.uk, you'll find genuine Windows 8.1 Pro product keysat the lowest prices. Our keys are all 100% original and genuine, offering a perpetual licence to users from the UK and all around the world.
✔️ ONLINE Activation - Just use the key and it's ready! Activation does not require telephone activation (No Ringing).
✔️ Windows 8.1 Professional / Pro activation key for 32 and 64bit versions.
✔️ You can be sure of purchasing the original license that will not expire unexpectedly!
✔️ Possibility of reusing the key on the same computer, e.g. after reinstalling the system.
✔️ Original and perpetual license.
✔️ Language version: any
✔️ Download systems from the official Microsoft website.
✔️ After the purchase, you get: a key in the form of 25 alphanumeric characters, an electronic license without a physical carrier and a sticker with the instructions and a link to download the system from the official website.
The Windows 8.1 product key allows you to use the Microsoft Windows 8.1 operating system in the Professional version . The license offered in the Professional version (sometimes colloquially shortened to Pro) is fully original and indefinite.
What's new in Windows 8.1?
Windows 8.1 was a massive update to Windows 8, offered for free to everyone who owned the original operating system. One of the changes that people were most disappointed about in Windows 8 was the removal of the Start Menu. Start Menu is back in Windows 8.1, located once again in the lower-left corner of the screen on the Taskbar. You can right-click the Start button to access additional functions, including the Task Manager, Control Panel, File Explorer, Disk Management, Device Manager, and more!
The Start screen didn't see much love back when Windows 8 was released, filled with tiles that Windows 7 users were not used to seeing on PCs. While the Start screen is still present in Windows 8.1, it's been revamped to fit more apps at the same time, and can now be customized at will by the user. You can change the Start screen background to one of the pre-installed ones from Microsoft, use your own image, or set the background to match your desktop wallpaper.
To the right of the main Start screen, there's another page with a list of all your applications. Simply scroll the interface to the right and click on the arrow that appears - you'll see a list that contains all the native Windows applications, as well as the apps you downloaded from Windows Store and third-party apps you installed.
There are many more features added and improved - including the new Smart Search function that combines results from your computer and the Internet together, with intuitive recommendations that provide photos, videos, and locations related to your searches.
What Windows 8.1 editions are available?
In total, there are four main editions of Windows 8.1 available for users:
Windows 8.1

is the default, basic edition of the operating system, available for both 32-bit and 64-bit architectures. Stripped of all the advanced features, this edition of Windows 8.1 was aimed for home users that might prefer fewer functions in exchange for a lower price point.

Windows 8.1 Pro

is the equivalent of the Professional edition of Windows 7. Mainly sold to small and medium businesses, as well as PC enthusiasts, Windows 8.1 Pro also offers Remote Desktop connectivity, Encrypting File System, Virtual Hard Disk functionality, BitLocker, Hyper-V, and more!

Windows 8.1 Enterprise

is targeted towards large businesses, with all the features found in Windows 8.1 Pro, as well as dedicated IT support for corporate clients. It adds Windows To Go functionality for installing the system on external USB storage devices, AppLocker, DirectAccess, and more!

Windows 8.1 RT

is a special edition of Windows 8.1, available only for ARM architecture processors, mostly tablets. This edition introduces additional touchscreen improvements and touch-optimized versions of Office 2013 applications, including Word, Excel PowerPoint, and OneNote.
Is Windows 8.1 still supported?
As of 2022, Windows 8.1 is still supported. The Extended Support for Windows 8.1 will end on January 10, 2023, but new security updates will continue to come out until that date, which means the OS is 100% safe to use. In contrast to Windows 7, there is no need to use third-party software to stay safe on the Internet, although it is still recommended just to be safe.
Mainstream Support for Windows 8.1 has ended on January 9, 2018, which means that Microsoft won't focus on new features and fixing additional issues anymore. Although some bug fixes might be published in the future before the Extended Support ends, there is no guarantee for it. However, with a Windows 8.1 Professional product key, you are still guaranteed access to the latest vital security updates.
How much does Windows 8.1 Pro cost?
Windows 8.1is a free update to Windows 8, available for all users who bought a genuine copy of Windows 8. However, since July 2019, the official Windows 8 is now closed, which means no users can obtain new OEM copies of Windows 8 directly from Microsoft. The easiest way to buy a Windows 8.1 product key is to purchase a device with the OS pre-installed, like a laptop or a tablet.
There are also many offers for Windows 8.1 product codes on sites like eBay or Amazon, but these don't come with a guarantee that you're receiving a genuine copy. Product keys bought at such websites are often expired, already used, or end up being blocked by Microsoft in a short time.
The only sure way to buy Windows 8.1 product keyis to purchase it from a reliable CD-key store. Key-Soft guarantees a safe shopping experience for users from all around the world, offering genuine and original software at the best prices. We offer only the highest quality products and ship the keys immediately by email. Don't believe us? Just check our reviews!
The Windows 8.1 operating system , or more precisely its development version 8.1, brings computer operation to a new level of multimedia, user-friendliness, intuitiveness and modernity. Seeing the internet direction that has been taken by the entire digitized world, Microsoft has implemented advanced integration with online services in Windows 8 - from using cloud data storage to supporting high-speed internet connections.
What new features does Windows 8.1 bring

to previous editions

?
Better connection with the cloud(cloud computing) - the Microsoft user account used to manage the system in this version is integrated with the OneDrive service, i.e. free cloud storage space. You can store any files there, so you don't take up space on your computer's hard drive. A huge advantage is also access to documents from the cloud, from virtually any device with an internet connection - thanks to the web application supported by web browsers.
Even better adaptation to touch screens and different resolutions- in this version the operation by touch has been improved and the responsiveness of the systemhas been improved - thanks to this, the image is displayed in a better quality on many types and sizes of screens.
Improved interface, which makes the operation much more intuitive even for novice system users. There are also new guides in the help files that explain step by step various issues related to the use of Windows 8.1 Professional.
And much more - from visible visual changes, through noticeably faster system operation, to modifications of code parts deeply embedded in the system.
Thanks to this, Windows 8 ( 8.1 license key available at Key-soft.pl) is a popular and award-winning software that is used both in PCs, mobile laptops and tablets with a touch-screen.
Windows 8.1 universal key

- version 8.1 Pro
Like the previous operating systems from the Windows family, the Windows 8 key also provides the user with great opportunities. It is a modern program, ideal for both the so-called Sunday users and professionals for whom the computer is the most important work tool.
Windows 8.1 Professional -

Online Key
When you buy Windows 8 Professional at Key-soft.pl , you will receive the key to the e-mail address provided during the purchase. You activate the electronic license fully digitally (online), without the need to look inside the box or even have it. You only download the system image from Microsoft's website. You will need a medium with sufficient capacity, i.e. above 4 gigabytes. It can be both a USB flash drive and a DVD. When you buy Windows 8.1 pro, you can use the key right away!
Note: The key is not compatible with Windows 8.1 Pro with the letter N.
The key activates only the original system (the key will not work on a non-original system) .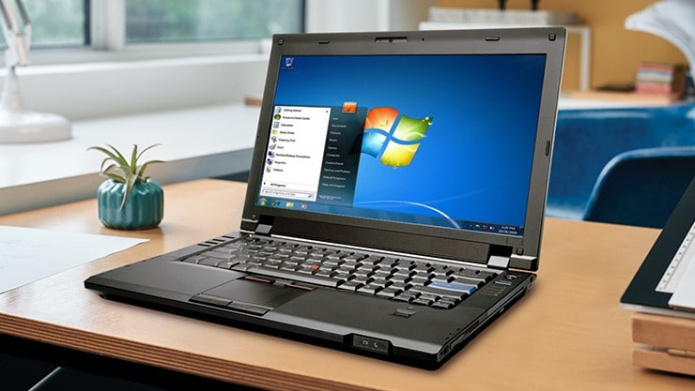 The key will not work for Windows 8.1 Pro with the letter N.
A USB flash drive (Minimum 4 GB) or DVD is required to create the system media.

Required for system installation:

- 1 GB RAM for 32-bit or 2 GB RAM for 64-bit.
- 20 GB of free disk space.
- 64 bit processor clocked at 1 GHz.
Alternative download:
We do not issue an invoice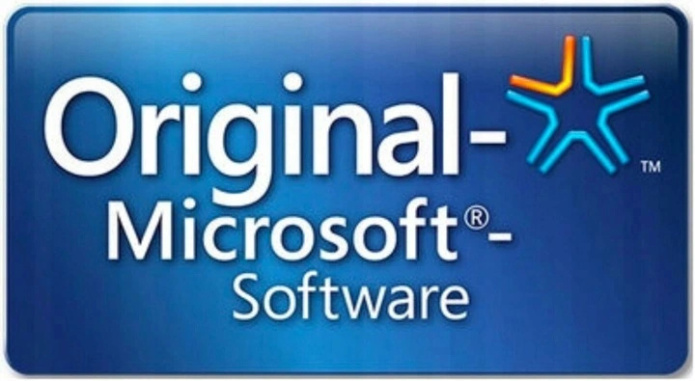 Automatic shipment

Immediate shipping of products to your email address!

Safe shopping

We guarantee safe shopping in our store!

The highest quality products!

You get the highest quality at a reasonable price!

Positive store reviews!

Join the group of satisfied customers!
Safe shopping

We guarantee safe shopping in our store!
The highest quality products!

You get the highest quality at a reasonable price!

Positive store reviews!

Join the group of satisfied customers!
Positive store reviews!

Join the group of satisfied customers!